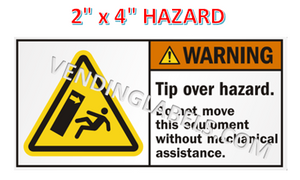 If you dont see what you'd like just email or text us.

We can make anything that would be run in a candy machine
I own and operate a vending business of my own so I know what people are looking for. I use quality supplies that ensure a consistent and quality product.
As you all know your machines will not make money if they are not seen.
My labels are bright, shiny and durable and a real eye catcher.